Question
Actualizado en Inglés (US)

Portugués (Portugal)

Francés (Francia)
¿Cuál es la diferencia entre

Big

y

Great

y

large

?Puedes dar oraciones como ejemplo. Inglés (US)

Chino simplificado
"Large" almost always refers to something being physically large in size. It is used for items that come in many different sizes.

I have a large cat.

Would you like the large shake or the medium shake with your burger?

"Big" is the most generic. It can refer to something physically large in size, or something very important. It's the word children would most likely use, and formal writings least likely.

I can blow bubble gum, but I can't make the bubble very big.

Today is a big day for me.

"Great" means very good (more informal) or very impactful (more formal).

I have some great news!

The wand chooses the wizard, remember … I think we must expect great things from you, Mr Potter … After all, He Who Must Not Be Named did great things – terrible, yes, but great. -- Harry Potter and the Philosopher's Stone, J.K. Rowling
Usuario con respuestas altamente valoradas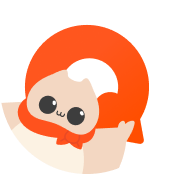 [News] Hey you! The one learning a language!
Do you know how to improve your language skills❓ All you have to do is have your writing corrected by a native speaker!
With HiNative, you can have your writing corrected by native speakers for free ✍️✨.
Regístrate